Objectives
Kissimmee Display Models (KDM) is a Central Florida based company specializing in the production of very high quality scale models.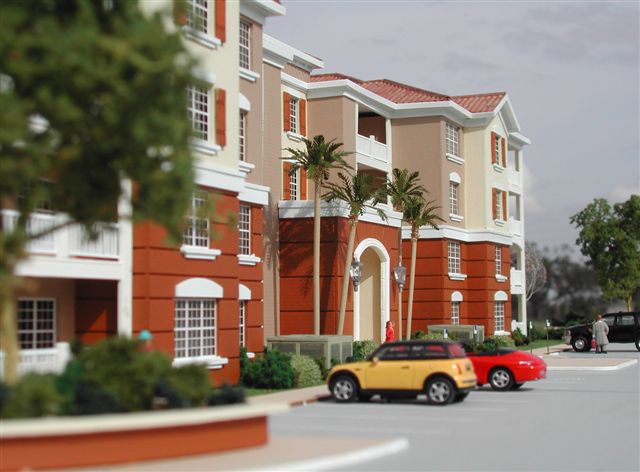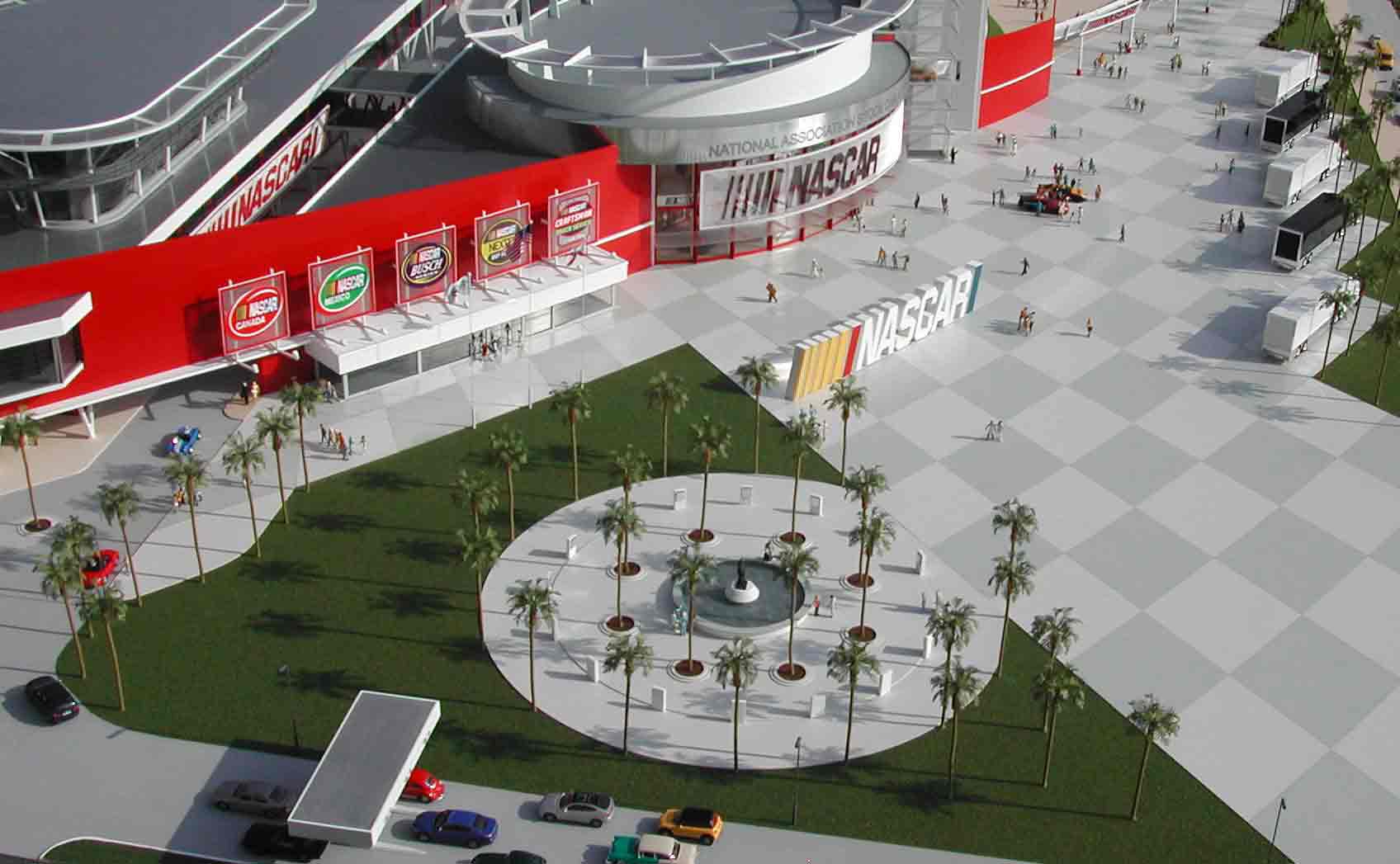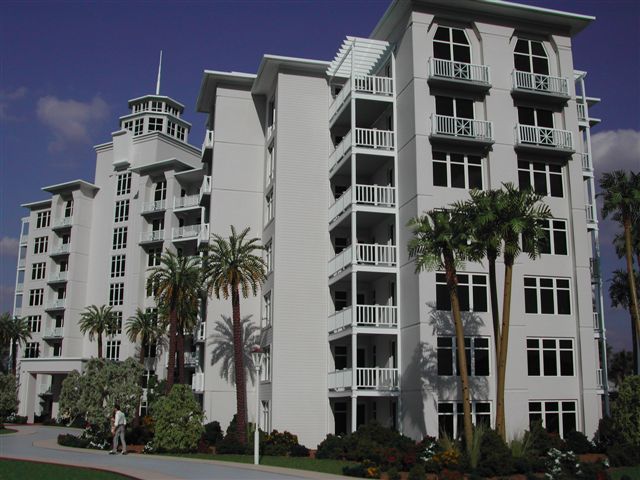 Scale buildings
Predominantly we are contracted to produce 1/8" = 1ft (1:96) scale new buildings for Architects and Developers.
The finished models are assembled onto base boards together with any surrounding buildings, terrain, landscaping, vehicles and pedestrians to illustrate how new construction might impact an immediate area.. Before the finished model leaves our studio it is professionally photographed, a set of these photographs are supplied with the model. When used in conjunction with the model for presentation and marketing purposes these provide a very powerful tool.
The models are light weight yet robust, the baseboard has a wood sub-frame which allows for the attachment of a clear acrylic cover if required. These are essential if the model is to be displayed publicly.
KDM have the ability to match any existing or proposed exterior finishing system your project employs on the walls or roof, so absolute authenticity is assured.
Some of our clients require the interiors of the model to be viewable, this can be achieved either by omitting a section of the roof as in a cut-away drawing, or by having a manually removable section.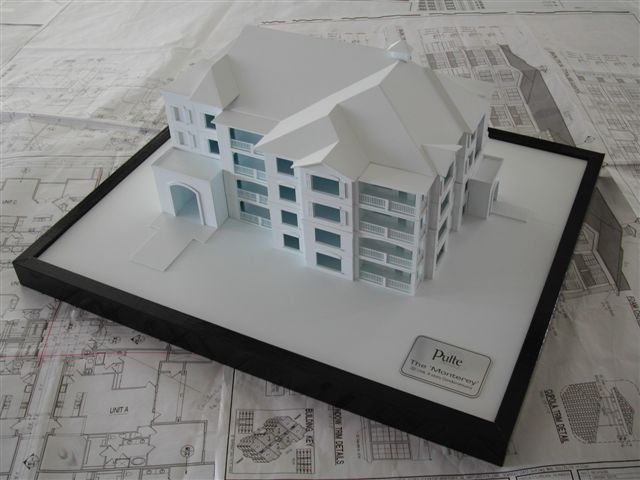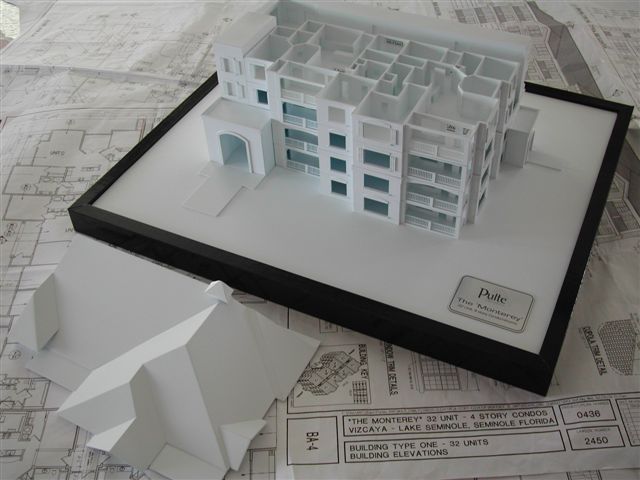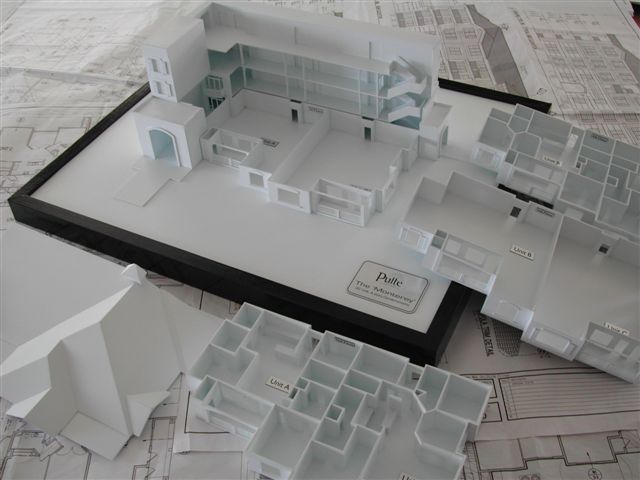 For general use we have found 1/8" = 1ft (1:96) scale to be the most effective, at this size a substantial acreage can be modeled on a relatively small baseboard whilst still clearly showing fine detail.
For large school or municipal building complexes where the surrounding topography is less important than the ease of transporting the model a scale of 1/16" = 1ft (1:192) can be used. This size will accommodate the average high school or hospital on a 4' x 3' baseboard.
Scale boats
KDM also builds scale boats for discerning clients. These are museum quality models for either static display or full function radio control. They are ideally suited for use in the film and television industry or equally at home on a shelf in the den.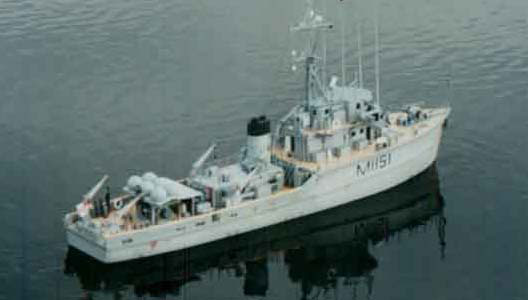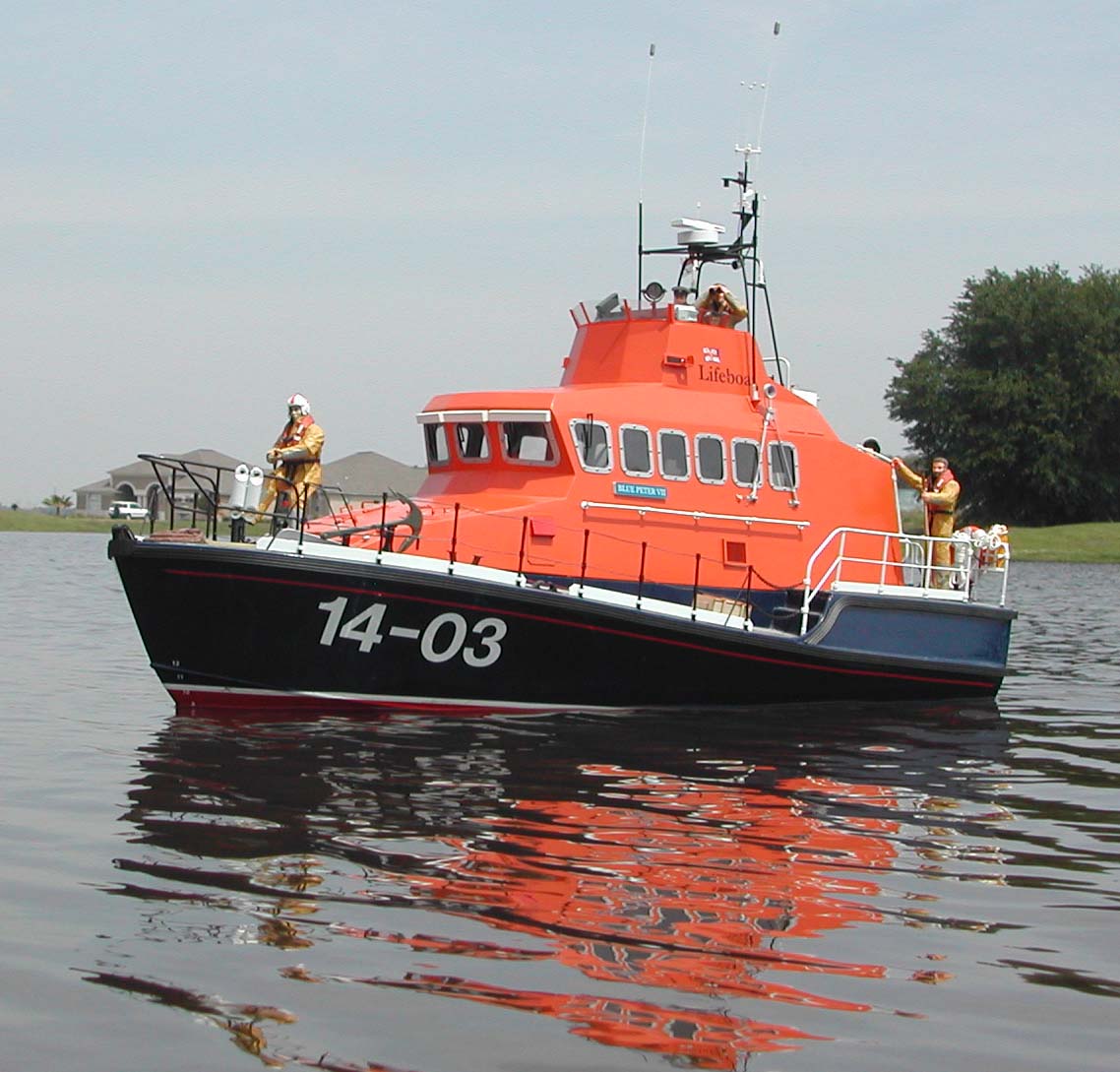 To date two of the models produced by KDM have been featured on the cover and inside international publications devoted to the pursuit of fine scale model shipbuilding.
These are not toys, (But great to play with on the pond) batteries are included....