Churches
Please click the thumbnail to view full size. All models are built to 1:96 scale (1/8" = 1ft) unless otherwise stated
Church of the Redeemer Episcopal, Sarasota FL. for Apex Studios. Chapel Interior 1:48 (1/4" = 1ft)
COTR Episcopal, Sarasota FL. for Apex Studios.
Advent Lutheran Church, Melbourne, FL. for Holeman Suman Architects
Temple Terrace, Tampa, FL. Rojo Architecture
Advent Lutheran Church, Suntree, FL. For HSA.
Palm Tower.
One Accord, Church of God in Christ, Atlanta, Georgia, for ROJO Architecture.
New Mt. Calvary Baptist Church, Sanford FL.
Marco Island Presbyterian Church
Emmaus Lutheran Church for Coogan Church Builders.
Willow Drive Baptist Church, Lake Jackson, Texas
Segunda Iglesia Bautista, Rosenberg, Texas, for Century Builders.
Heartland Community Church, hwy 192, St. Cloud, FL.
Word of Faith Family Worship Center, East Point, Georgia.
Gray Gables Baptist Church, Callahan, Florida.
Solid Rock Missionary Baptist Church, Houston, Texas.
New Light Progressive Church of God in Christ, Brazoria, Texas
Mt Olive Church of God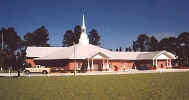 Mt. Carmel Baptist Church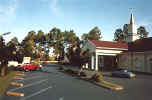 Bethel Baptist Church, St. Petersburg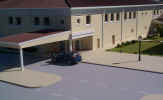 Believer's Life, Family Church, Harvey, Louisiana. (Scale 1/16" = 1ft)